Detritus from an unknown river bed is rendered in exquisite shades of Murano glass: slivers of green algae, turquoise seaweed, a discarded glove, the body of an eel coils around a metal frame, a vivid blue flip flop clings on for dear life. This twisted network of glass objects hangs suspended by a metal chain from the ceiling of the Galerie Nathalie Obadia in Brussels. Pulled from below, c'est la mer à boire (2021) is just one of the latest collaborations between the Turner Prize winning French artist Laure Prouvost and Berengo Studio.
A striking centrepiece surrounded by Prouvost's equally eclectic paintings the sculpture captures the contrast of nature and man's destructive residue, and the strange mementoes we leave within the world, both purposefully and accidentally. In this unique reimagining of a chandelier, complete with oversized glass light bulbs, the French artist presents her first exhibition in Brussels, the city she now calls home.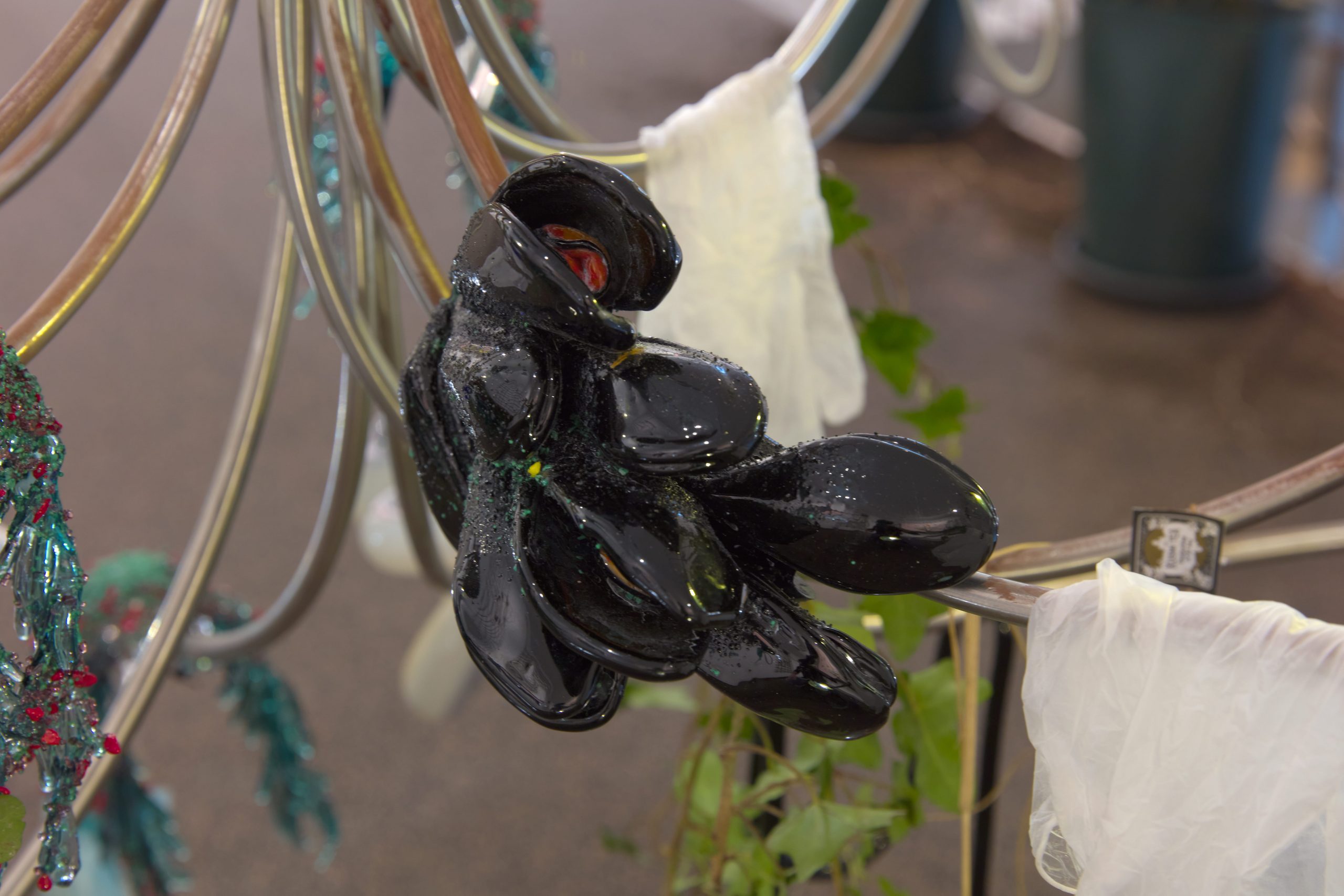 Over the years Prouvost has proved herself to be an extremely versatile contemporary artist, using her boundless imagination to conjure entire immersive worlds for her audiences. As those who remember her contribution to the Venice Biennale of Arts in 2019 at the French Pavilion will testify, a Prouvost exhibition is more an experience than an art show, a dynamic landscape through which the viewer must voyage. Titled Reaching hi her grounds from the rub he she we grow this new exhibition continues Prouvost's tradition of word play and creative experimentation, exploring notions of nature and growth intertwined with personal development.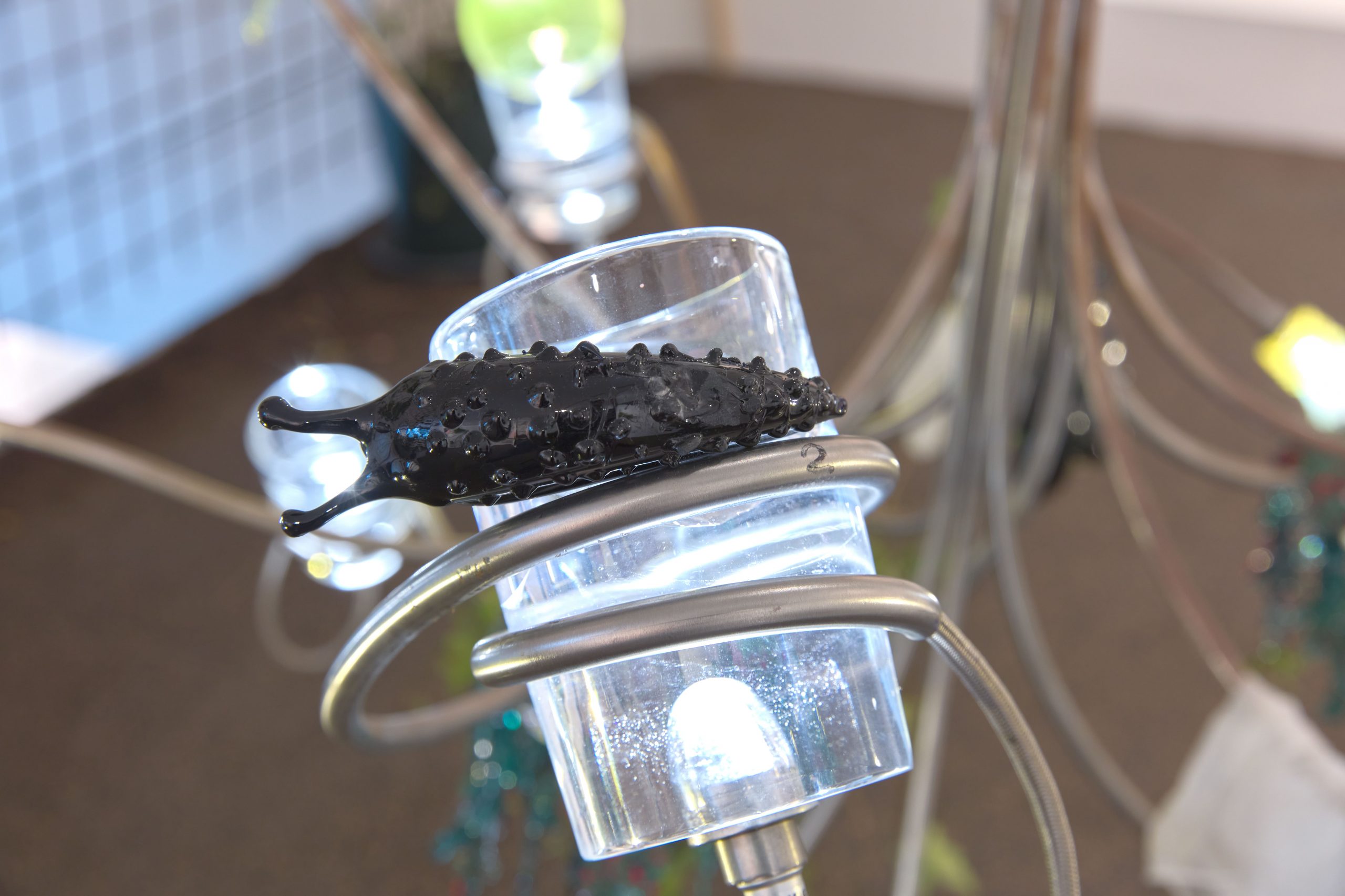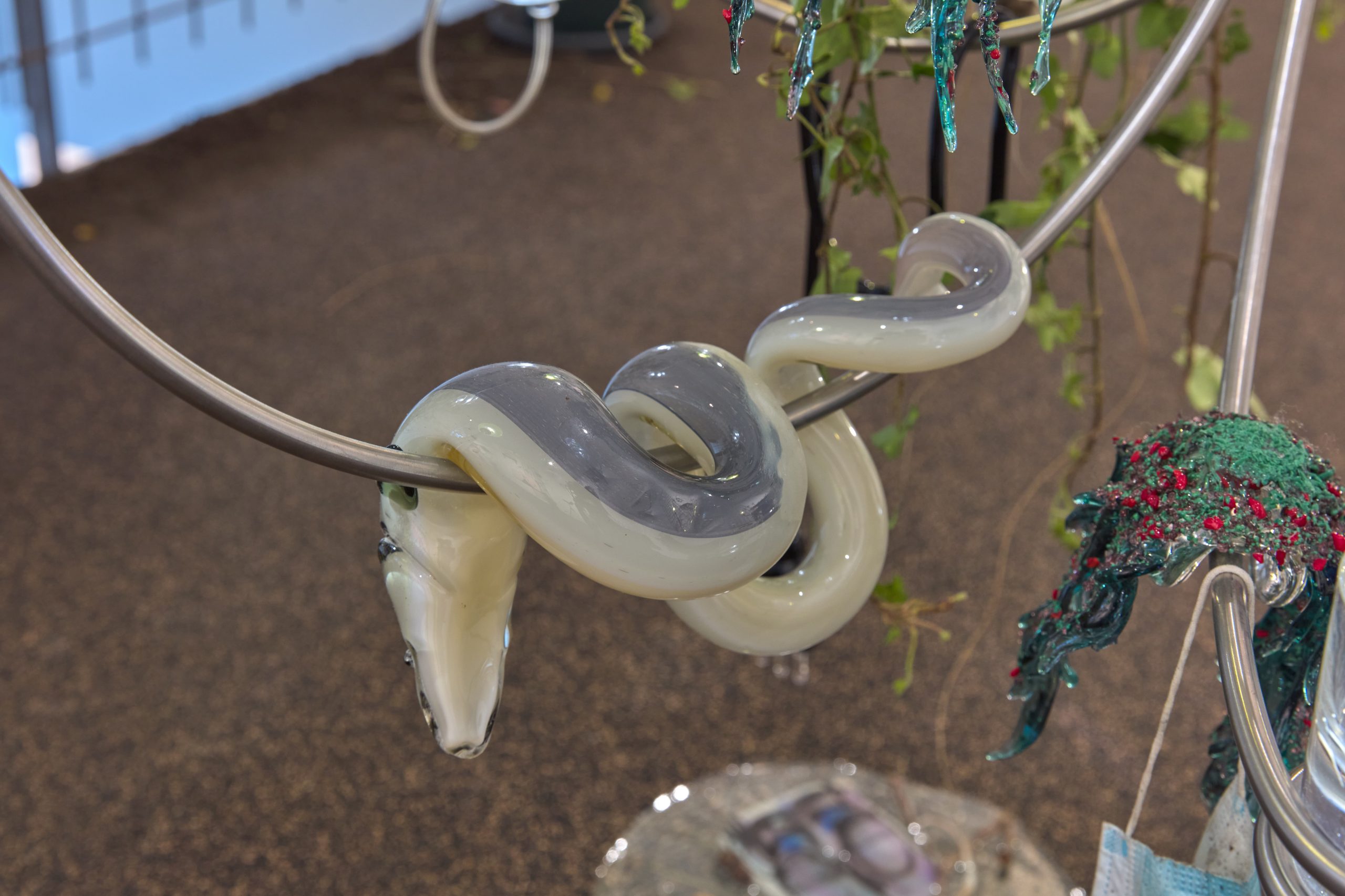 For this exhibition, each floor of the gallery becomes characterised by a different stage in the blossoming process. At a time where spring feels like it might just be beginning to burst forth Prouvost turns her gaze to this natural miracle of rebirth and the endless hope that these cycles of nature reaffirm for us year after year. Her poetic fantasies play out in a vast range of mediums. Among these we find videos, paintings, drawings, tapestries, ceramics, and of course glass sculptures. An abundant world of art awaits, intertwined with real climbing plants we find several examples of how Prouvost reinvents traditional crafts and art styles. Among these is a large-scale tapestry, produced using a traditional Flemish style, and a group of mysterious floral "mirror paintings" along with other sculptures, such as the artist's so-called "Resin Reliques". Though the world Prouvost conjures may be thick with meaning, her distinctly modern use of glass as a material – traditionally a medium heralded for its lucid transparency – allows her works to luxuriate in their myriad references and webs of associations to a point of quasi-opaque impenetrability.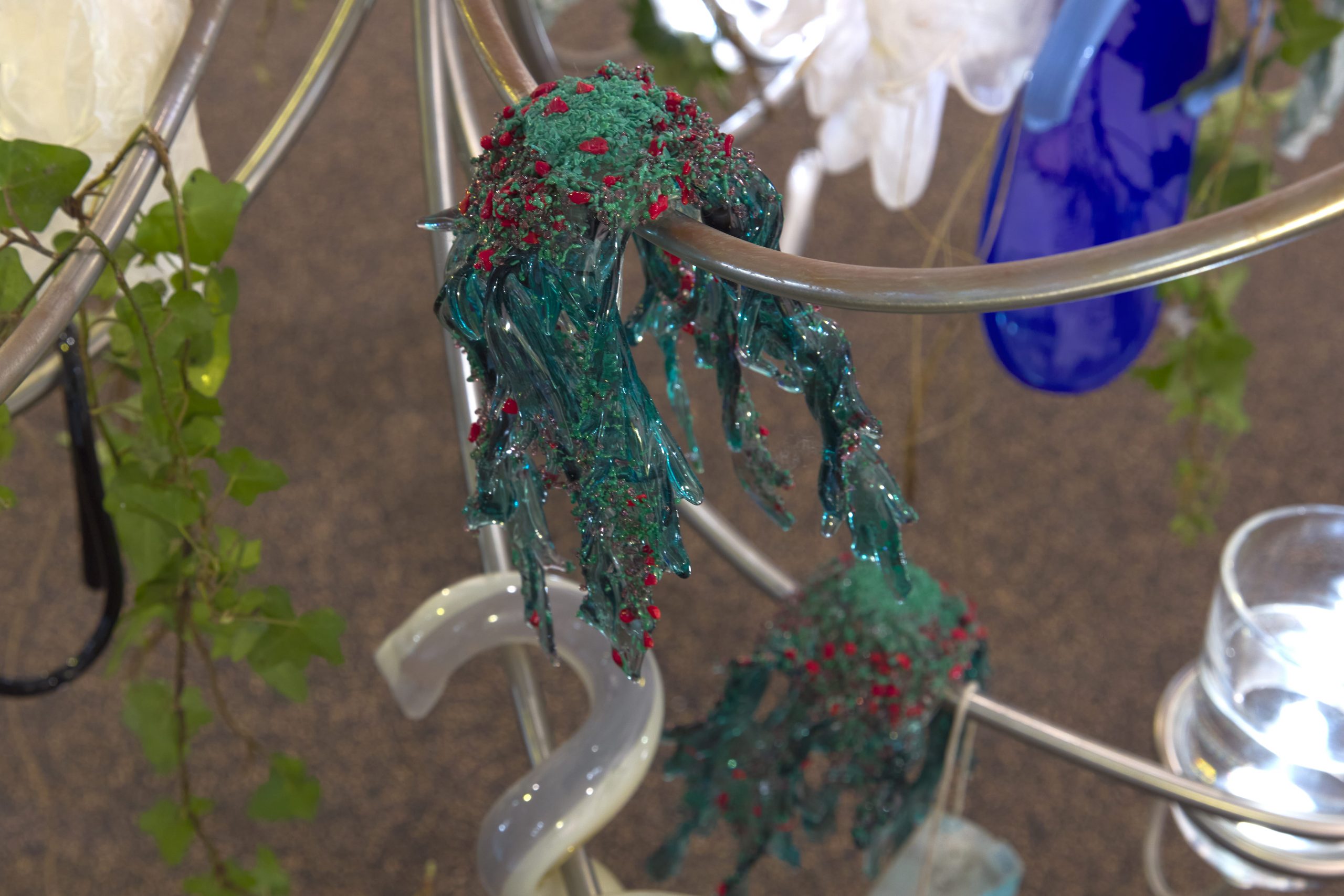 Reaching hi her grounds from the rub he she we grow runs till May 29, 2021 at the Galerie Nathalie Obadia, Brussels. For more information click here.
All images courtesy the artist and Galerie Nathalie Obadia.